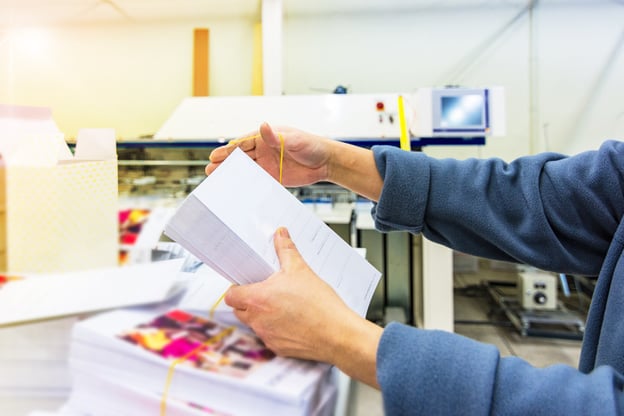 Cost, quality and supply. As the person responsible for procurement, these areas will always top your list of concerns. But in today's complex world, it's no longer that simple, especially when considering office supply vendors.
You have to consider the social and environmental impact of your purchases, rapidly changing technological advances, customer demands and your competitive advantage.
With so much to consider while managing spending across many channels, do you really want to juggle multiple vendors within one of those channels?
The more you juggle, the more balls there are to drop. But here's a dirty little secret: You don't need all of them.
3 Reasons to Avoid Multiple Office Supply Vendors
Spending and service are the two areas you have to balance, ensuring both working capital through cost-effective procurement while providing great service. This is easier to do when you only have to focus on one vendor.
Having a Single Vendor Saves You Time and Money
The modern supermarket was born out of a desire to save time by doing all of the grocery shopping in one place. Having one office supply vendor for your business works the same way. And in business, saving time is saving money.
79% of CPOs said procurement saving is their top priority
Did you know that many vendors offer low-cost contracts and then gradually increase the prices, hoping you're too busy to notice?
The average office employee costs a company $725 per year in printing costs alone, so even incremental increases in paper or toner costs significantly impact your bottom line.
You greatly decrease the likelihood of this happening when you have one supply vendor.
It takes time to build relationships with vendors and for those vendors to understand your business. When you invest in one office supply vendor, that vendor will, in turn, invest more time into getting to know your business and won't try to sneak in extra costs.
The more vendors you have, the more staff you need to manage those relationships. Instead of hiring more staff, focus your company's efforts on areas with greater ROI.
Some final cost factors you need to consider are loyalty rewards and volume discounts when you work with a preferred vendor.
Consistent Service and Predictability
In an unpredictable world, you want consistency wherever you can get it. There will always be inconsistencies that affect your business: Economic downturns, employee turnover, and server crashes, to name a few. These areas are hard to control.
You do have control over your supply chain. That control increases when you only have one office supply vendor relationship to manage, creating a true partnership in which your vendor feels more like an extension of your team.
And like any long-term relationship, your vendor will be able to anticipate your needs and make recommendations, saving you hours of time hunting for the solution yourself.
One Solution for Multiple Needs
At Office Basics, we're not just your office supply vendor. We're an extension of your department who will take the time to understand your needs and help you cut costs.
Here are some of our products and services at a quick glance:
Work wellness plans
Office furniture and working walls
Space planning and design
Janitorial and facility products
Safety supplies
Promotional products
Break room essentials
The above list is just the tip of the iceberg. Contact us to learn more about how we can help.