Promotional products have a rich history, dating back much further than many realize. In fact, the first promotional products in the United States were commemorative buttons, which were introduced in 1789 to celebrate George Washington's election as president. However, it wasn't until the late 1800s that the promotional products industry truly began to take shape.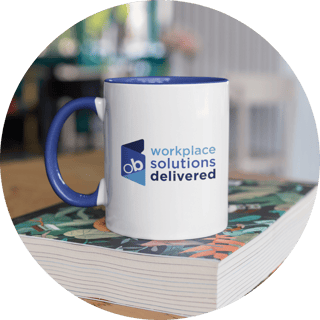 It has been said that the promotional products industry 'grew out of the mud' and here's why. Back in 1881, a newspaper owner named Jasper Meek from Coshocton, Ohio was looking for ways to generate income from his printing presses during periods of inactivity. This was a common practice for small newspaper owners at the time. One day, Meek saw a local schoolgirl drop her books in the mud, and it sparked an idea.
He approached a friend who owned a local shoe store, Cantwell Shoes, and convinced him to imprint a burlap book bag with this simple and direct message: Buy Cantwell Shoes. Cantwell gave a free bag to every child that came into his store. The children enjoyed the bags and made use of them, essentially promoting Cantwell Shoes wherever they went.
Meek's visionary marketing strategy proved to be very effective, and Cantwell Shoes reaped the rewards. Following a second successful campaign featuring horse covers, Meek established his own promotional products company, and the rest, as they say, is history.
Are Promotional Products Still Effective?
In short, yes. In today's digital age, physical marketing tools are becoming increasingly valuable. Giving out promotional items creates a give-to-get scenario, making the marketing tool even more powerful. People understand that they are being sold, but appreciate receiving something in return. A promotional giveaway can even generate feelings of gratitude toward the advertiser if it is useful.
The following are 25 fascinating stats about promotional products that speak to their effectiveness:
1.) Promotional Products are U.S. consumers' favorite form of advertising regardless of age, gender, or geographic location.
2.) Promotional products are ranked the most effective form of advertising across all generations.
3.) 70% of brands consider promotional products mostly or always effective in achieving marketing goals.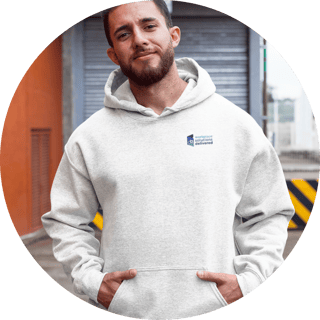 4.) 88% of consumers who received a promotional product could recall the advertiser's name.
5.) 85% of consumers have done business with an advertiser after receiving an item.
6.) 81% keep promotional products because they're useful.
7.) 53% say they use promotional products they've received at least once a week.
8.) 72% of people say that a brand's reputation is reflected in the quality of the promo products they receive.
9.) 88% looked up a company after receiving a promotional product.
10). 9 in 10 consumers recall the branding on the swag they receive.
11.) 8 in 10 consumers recall the messaging.
12.) 7 in 10 consumers recall the call to action.
13.) When no longer using an item, 66% of people pass the item to someone else.
14.) In a PPAI study, offering a promotional product as an incentive drew as many as 500 percent more referrals than an appeal letter alone.
15.) In a direct marketing study, using a promotional product as an incentive to respond reduced the cost per response by two-thirds.
16.) Promotional product recipients spent 27% more than coupon recipients over an 8-month period.
17.) Salespeople who gave promotional gifts to their customers received 22% more referrals than salespeople who did not use promo items.
18.) Nearly 100% of consumers say they will go out of their way to get a promotional product.
19.) 96% of people want to know ahead of time when companies offer promotional products.
20.) 53% of people have a more favorable opinion of an advertiser if the promotional product was made in the USA.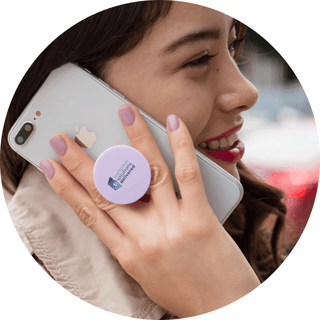 21.) 42% of consumers have a more favorable opinion of an advertiser if the promotional product is environmentally friendly.
22.) The top 10 promotional products are:
Wearables, with shirts ranking #1 in apparel
Drinkware
Bags/Travel
Writing Instruments
Technology
Automotive
Awards
Clocks/Timepieces
Desk Accessories
Health/Wellness & Toy/Games
24.) The average cost per impression of a promotional product is .6 cents.
24.) Number of lifetime impressions for common promotional products:
Writing instruments – 2436 impressions
Drinkware – 3162 impressions
Umbrellas – 1760 impressions
Health products – 640 impressions
Performance Wear – 2336 impressions
Headwear – 3380 impressions
Power Banks – 870 impressions
Bags – 1940 impressions
Outerwear/fleece – 7856 impressions
Polo shirts – 2106 impressions
T-shirts – 5053 impressions
USB drive – 851 impressions
Calendars – 673 impressions
Desk accessories – 2314 impressions
25.) Promotional products are the only advertising consumers say thank you for.
Ready to get started?
If you want to expand your brand reach and grow your leads with promotional marketing, contact us today. Our promotional products specialists can help you choose the best promotional items for your upcoming campaign.
Don't forget to take advantage of our 20% discount offer on your first promotional products order. Click the image below to get started!
Sources: ASI Central, PPAI