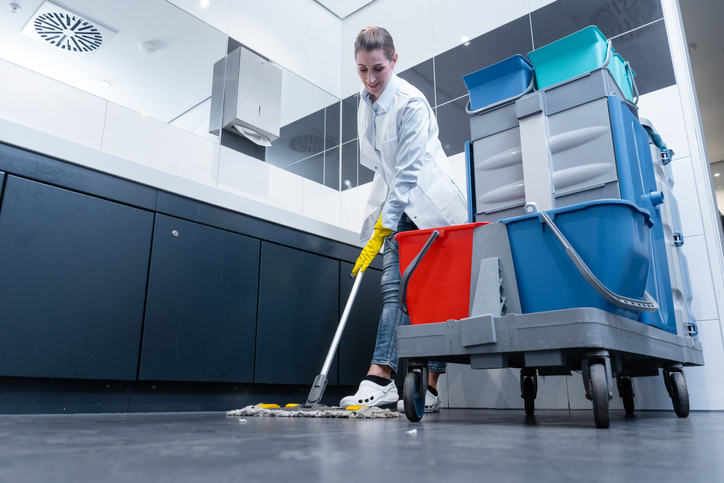 As buildings and institutions prepare for life after COVID, public restroom cleanliness is under the proverbial microscope.
Maintenance teams face the ultimate challenge: minimizing exposure to the coronavirus and other viruses, which spread through airborne droplets, in tight quarters laden with "toilet plumes," germy surfaces, and poor ventilation.
The health and safety of patrons and visitors will depend on the quality and efficacy of your janitorial supplies.
To improve hygiene and reduce waste without compromising safety or cleanliness, here are the best disinfectant cleaners and restroom products to add to your custodial supplies inventory.
Read More