When people think about office supplies, the first things that come to mind are usually items like paper, pens, and staples. But that's just the tip of the iceberg. For example, here's a list of our office supply capabilities:
Breakroom supplies like coffee, snacks, and water, as well as the machines that dispense them.
Printing supplies, printing solutions, and printing hardware.
Janitorial supplies / cleaning supplies.
Sanitation supplies like hand sanitizer or air purifiers.
Bathroom supplies such as soap dispensers, towel dispensers, and the supplies inside.
Safety supplies such as rubber gloves, first aid, and eye protection.
Office furniture such as desk chairs, storage, tables, desks, lounge furniture, etc. (includes space planning and office design).
Promotional products for both marketing and HR.
And of course, office products like pens, organizers, toner, and paper.
As you can see, there's a lot that goes into maintaining an inviting, safe, and functional office environment.
In today's fast-paced work environment, having one office supply vendor who can do it all is the growing trend. Most companies don't want to spend time focusing on the behind-the-scenes stuff. That's not what they went into business for. They want a strategic partnership with an office supply vendor they trust to handle it for them.
Here are the top three reasons to streamline your office supply vendors:
1. Saves You Time & Money
In life and in business, time is money. It takes time to build relationships with vendors and it takes time for vendors to understand your business. When you have multiple vendors, it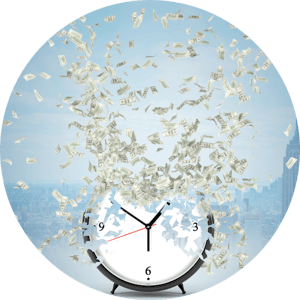 takes even more time. The more vendors you have, the more staff you need to manage those relationships too.
Disturbing fact: Did you know that many office supply vendors reel you in with low-cost contracts and then gradually increase the prices, hoping you won't notice? It's the old bait and switch trick. In the short term, they may save you money, but long-term you're right back where you started, and with a company you can't trust to do right by your business.
When you invest in one office supply vendor, that vendor will, in turn, invest more time into getting to know your business. They're not going to sneak in extra costs because they're not looking to squeeze every penny out of you. Instead, their goal is to build a strategic partnership with you; to be your go-to vendor for all office supplies and solutions. They'll be working to save you money and optimize efficiency because that's how they'll keep your business long-term.
2. Fosters a Strategic Partnership
Unlike you, an office supply vendor does go to work every day to solve those pesky behind-the-scenes office problems and challenges. Choosing one vendor to help solve your specific challenges fosters a strategic partnership that you both benefit from.
A quality office supply vendor is an expert in solutions that solve the challenges of effectively running an office. In today's post-COVID world that includes an ever-evolving way of work, supply chain issues, and wellness/safety concerns. It's important to have a vendor you trust to help solve those challenges and more.
When you streamline vendors, you invest in a company to become an extension of your own, tasked with optimizing your day-to-day office environment for efficiency, costs-savings, and productivity. It's like hiring a dedicated employee without having to pay a salary or provide benefits.
3. Provides Consistent, Quality Customer Service
Customer service means a lot to people these days – probably because it's the exception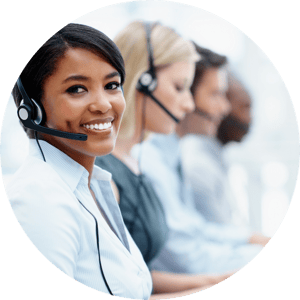 instead of the norm! With so many companies cutting back on customer service and/or automating it with chat bots and forums, it's rare to get a human on the phone.
When you choose to streamline your office supply vendor, you gain a direct line to the type of customer service you'd expect from a strategic partner. We can't speak for other companies, but at Office Basics we place a high premium on customer service. We know it is instrumental to our ability to serve our customers well.
Knowing you have a dedicated person to call when challenges arise not only gives you peace of mind, it also means less frustration and quicker solutions. Those behind-the-scenes processes keep your office running smoothly. When challenges arise, they can sometimes cause disruption to office productivity. In times like that, having a dedicated person you can easily get on the phone becomes a game changer.
Find Out More
Our products and solutions include office supplies, janitorial and sanitation supplies, promotional products, breakroom supplies, office furniture, space planning and design, managed print services, and workplace wellness products. We are industry experts in the behind-the-scenes processes that keep your organization running smoothly. Known best for our exceptional customer service (you'll always get a human on the phone during operational hours) we are committed to being leaders in our industry.
Let's face it. The behind-the-scenes 'office' stuff isn't what you went into business for. It's not the reason you get up every day and head into work. For us, it is. We live and breathe workplace solutions. We strive to be that strategic partner for all our clients, simplifying their lives and helping them succeed at what they do best.