By the time 3 o'clock rolls around, most employees are struggling to focus and are ready to go home. They're done with meetings, business calls and group email chains, and their brain has officially checked out for the day. They may be heading for the Keurig for the second or even third time of the day.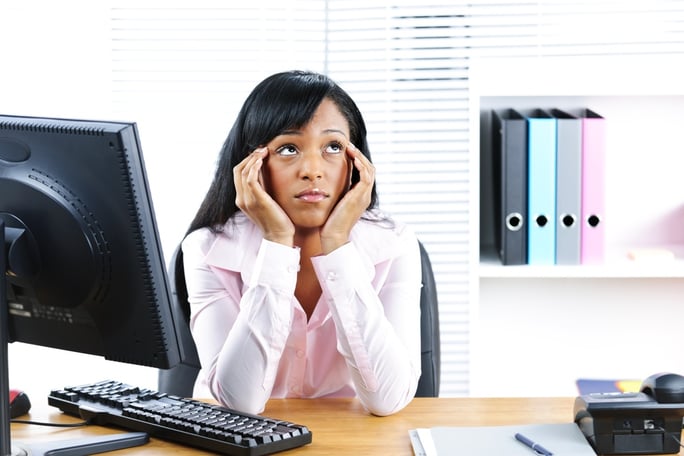 If you're struggling to keep employees focused during the afternoon slump, we're uncovering 3 tips for designing an office that keeps employees on task.


1. Raise the noise (control)
Noises in the workplace are inevitable. Whether your company is a startup, mid-size company or large enterprise, employees are typing, coffee machines are brewing and printers are, of course, printing. It's important to keep in mind that every employee is different. While some employees may thrive in a noisy environment, quieter, introverted employees may be uncomfortable and have trouble focusing.
All too often, employees have a habit of milling around a coworker's desk and talking about business or even personal matters. While every employee deserves some time to relax and chat, this noise can be distracting to other workers. Include private rooms separate from work areas and let your employees know they should have longer discussions or conduct meetings in these rooms. If you play music in your office, choose low-key music and keep the volume at a reasonable level. Also, giving employees the option to wear headphones, if their position is appropriate for it, can help them focus and stay on task.


2. Include a break area
When a crucial deadline is approaching, or employees have a lot on their plate, they may skip breaks. Stressed out and rushing to finish tasks, they'll eat lunch at their desks or spend time in back-to-back meetings. No matter their workload, employees should make time for breaks. Breaks give them a chance to refuel and can even help them generate better results.
Make sure your workers always have time to recharge. Encourage employees to step away from their desks by including an inviting break area. Ensure your break room features comfortable furniture, coffee and vending machines, and whatever else it takes to convince employees to leave their desks. You could also set out a tempting food spread from time to time. Then, employees will stop by for food, chat with coworkers and relax for a little. They'll return to their desks ready for more work.


3. Repaint your walls
Your office wall color can have a huge impact on your employee's' productivity and focus. Bland or plain white walls can de-motivate your employees. Instead, consider painting your office in light, subtle greens or blues to promote relaxation. If you have the time and inclination, try testing out different colors to see what colors hurt or improve productivity.


Improving focus in your workplace could just be a matter of moving a few things around, changing a color scheme or encouraging a break here and there. Start small and see what changes work best for your employees; the results can only get better from there!