Employees don't want to sit at a cubicle for eight hours a day, five days a week. They barely see natural sunlight unless it's on their break. Studies show people who are deprived of sunlight, get to get less sleep and physical activity. Employees who work in cubicles are more likely to get sick than people with private offices. In addition to the health problems the cubicle environment can cause, it can also make employees unproductive.
More businesses are moving away from the dull cubicles, and more towards an open office environment. Open office layouts encourage collaboration and creativity among employees, but it also lacks privacy for individuals. While the environment can be very productive for some, it can also be very distracting to others. It is very easy for employees to lose motivation and focus in this type of environment.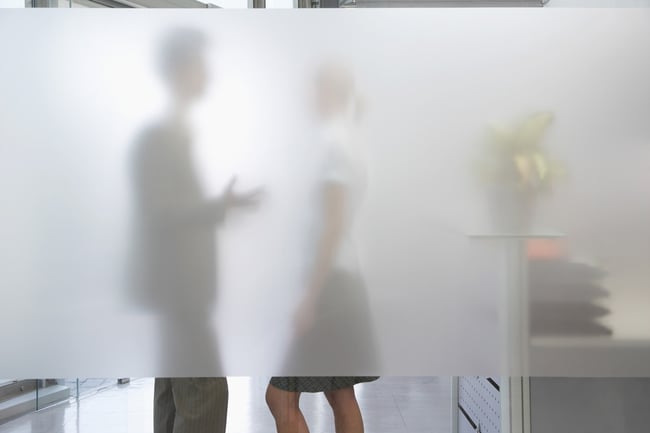 Here are some ways business owners can help maximize privacy in the open office environment to ensure employees' productivity.
Creating Spaces
Not all employees are the same, therefore they all work differently. In an open office layout, it's difficult to accommodate everyone. There is also the lack of rules and guidelines for employees in this environment. The best way to clear up the confusion, is by creating a variety of work spaces. Depending on the day and what the employee needs to get done, they can choose where they want to work.
Maybe there's a 12 o'clock deadline the employee has to make. They can work in a designated quiet area that allows them to concentrate on their tasks at hand. The space allows other employees to know that they are working on something that requires focus.
Just like the designated quiet area, the open office layout should offer a collaboration area. (Opposite side of the quiet area would probably work best). Now, just because this area is for collaboration, it does not mean employees can be loud. They should still be mindful of other employees working.
Somewhere in the open office layout, create a "private calls" area. Talking to a client when their co-workers are talking in the background is very unprofessional. It's very distracting for the employee and client talking.
Moving Furniture
Office furniture should offer flexibility for employees. If the team is working on a project together, they can easily move the furniture to where they want it. More than likely, it will be in an area that will not disrupt others. Employees can create their own temporary privacy. Once they're done, they can move it back and work individually. Office furniture that is lightweight and has wheels work best for this environment. Moveable walls that can offer employees semi-private areas.
Noise Cancellation
Noise is one of the biggest complaints about open office designs. It's hard to concentrate when co-workers are all talking on the phone. Business owners can reduce noise and distractions by choosing carpet over hardwood floors. Carpet helps absorb the noise. Hanging art décor on the walls can also help reduce the noise.
Certain office furniture can help reduce the noise. For example, alcove sofas provides employees with some privacy. The tall padded sides will help eliminate the noise and distractions in the office. This type of furniture would be apt for the collaboration area.

Every business owner wants their employees to be as productive as possible. Deciding on the right furniture to help create privacy in an open office environment can be challenging. Download our free guide today!