The world is getting smaller. Or, at least, it's beginning to feel that way. As telecommuting gets easier, and companies begin focusing more on the work-life balance, office space is no longer the tremendous necessity it once was. In short, your tenants just don't need you like you need them, and that can quickly become a costly situation. In fact, for some companies, the only thing keeping them in their current space could be the positive relationship they've cultivated with you as a property management company. So, how can you keep all of your tenants happy (and paying) now that the demand for office space is starting to diminish?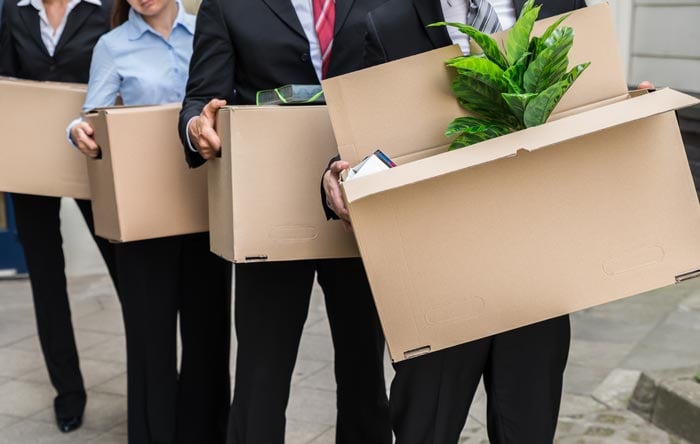 Make it Personal
The best way to address a property management company's costs is to keep your tenants right where they are. Generally speaking, people are more drawn to the places they associate with positive experiences. This means you have two pieces of homework: find out if all of your tenants' needs are being met, and then meet them.
Anybody can offer your tenants four walls and a roof. What you can offer them is personalized attention and exceptional service. The space itself may not be what makes or breaks the deal. A sparkling and brand-new office building may not be worth staying in if your tenants are made to feel like they don't matter, or that their concerns are being ignored. Likewise, your tenants may be willing to put up with the occasional squeaky door or burned-out light bulb if they know that you are going to address it in a timely manner.
If you want your tenants to stay, act like you want them to stay.
Outdo the Other Guy
So, your property is about 20 years old, and you're beginning to sweat bullets as you watch newer office buildings going up across the street. Every property management company has to deal with competition, especially if you are in an area experiencing rapid growth and expansion. How can you keep your tenants from turning on their heels at the first sign of alternative space?
Well, consider why they may be moving in the first place. What are you doing to help save your tenants money? Successful property managers are constantly redefining the bottom line. You have to stay on the ball when it comes to everything from the electric bill to snow removal. Renegotiate utilities and services as often as possible, because your tenants are ultimately the ones who end up paying for it.
Moving offices is an expensive, time-consuming, and stressful experience. You want to make it more convenient for your tenants to stay where they are, than to pick up and move.
Rework the Space
Interior office design trends have shifted wildly in the past decade. As workers began to realize the health and morale issues associated with "cubicle farms," many companies adopted the open office floor plan with gusto. Companies are now finding that the open floor plan has its own set of problems; too many distractions, too little privacy, and vaguely defined workspaces can lead to just as much, if not more stress than cubicles did.
If you are managing an office space that is more than a few years old, chances are the interior design is already beginning to feel outdated. If you believe your tenants are seeking out more modern setups and amenities, offer to help them redesign their office.
By partnering with an office design company, you can stay on top of the latest research and best solutions for workflow, storage, employee morale, and productivity. As you listen to your tenants concerns, you can bring them to a design specialist to see what they suggest. You may be surprised at how relatively small changes can make a huge difference for your tenants.
Today can be a difficult and challenging time to work in property management. The economy is on the rebound, but the fundamental idea of what Americans consider to be "workspace" has changed. This means that obtaining and keeping new tenants may be a harder job than it once was.
You landed on this page for a reason. Perhaps you can see the writing on the wall, and are concerned about retaining the tenants you already have. There are red flags you can look for, and knowing how to spot them may mean the difference between a tenant staying or going. If you need a little direction, download this free guide, "7 Signs Your Clients Are Ready to Expand," and catch them before they walk out the door.