It's more than just a pretty face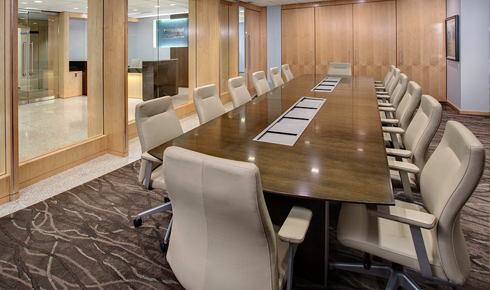 We know it is the Board Room by the long row of leather chairs, and deep rich mahogany table. Both of those cliché's can be true. The truth is the Board Room is often the "Heart" of the corporate office. Used in many important and varied ways. It is used for formal Board Meetings, executive team building, strategy sessions, training, client presentations, and even the occasional Holiday party.
What isn't always evident is how much detail goes into planning, and executing, a well- functioning conference space. It needs to make a good first impression, impress the right people in the right way, and be comfortable for long periods of time. An unknowing eye may perceive a handsome room and may not realize that every piece of furniture was designed to accommodate very specific requirements. When renovating your Board Room consider the following detail.
Get the basics right
Good sight lines and space to move around.
A white board to discuss ideas
Food and Beverage area to accommodate breaks
Comfortable, good quality chairs
Future proof your technology
Remember to plan for tomorrow's technology. For Instance: "pop up" data, electric, and telecommunications built right into the table Hollow table legs to hide wiring
Accommodation for wireless technology
Lectern for the presenter with microphones and speakers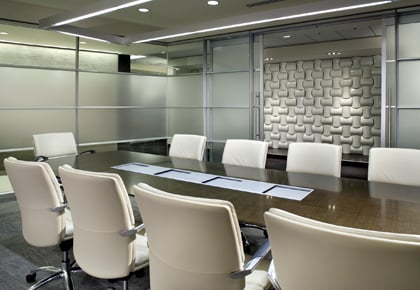 A well designed Conference Room can help your employees be more creative, help teams collaborate, impress clients, and vendors - and generally make a statement about your company. Your conference room needs to utilize good design, ergonomic office furniture, and the proper technology for your employees to feel comfortable and to enhance teamwork. So pay attention to the details, and yes your Board room will be more than "just a pretty face".