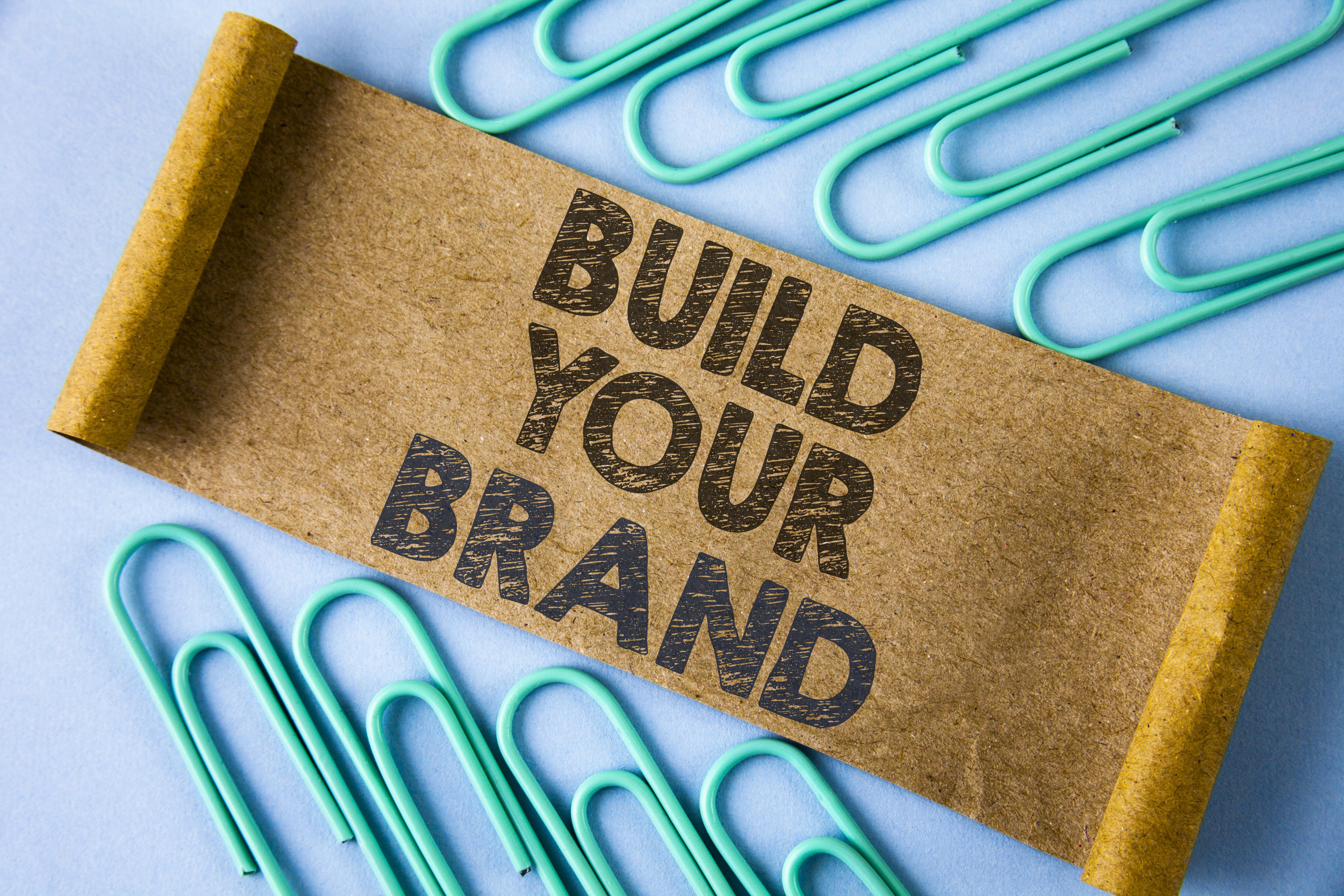 Psst. With everyone hanging out in the virtual world now, you can't rely as heavily on business cards to build brand awareness.
Reopening your doors is the perfect time to rejuvenate your brand and develop creative ways of reaching your target audience.
Even if you don't need or want a brand overhaul, you can easily refresh your brand with promotional products that align with the "new normal" and that people will actually use.
Why is branding important?
Good branding promotes recognition, positive association and trust. When it comes to attracting new customers, it increases the likelihood of that customer taking a chance on your brand versus one they've never heard of.
People also tend to do repeat business with companies they are already familiar with on some level.
One of the best ways to increase brand awareness and recognition is through the repeated and broad exposure you get through frequently-used, publicly visible, promotional products.
The best thing about promotional products? You get lots of eyes on your brand for a relatively low price in a way that doesn't annoy people the way some ads do.
How promotional products can help with branding
Promotional products are items that recognizably feature your company's logo. The idea is that you offer customers and potential customers these items to help keep your brand at the front of their minds.
For example, tote bags, mugs, hats, calendars and diaries are all things that people use on a regular basis.
If there's a logo imprinted on any of these, think about how many times people would see your logo each day. It's essentially free advertising!
Putting your logo on promotional products that people will actually use instead of simply putting them in their desk drawer and forgetting about them will help people remember your brand.
This form of repeated exposure will also result in customers coming back to you for repeat business.
Remote work has changed the game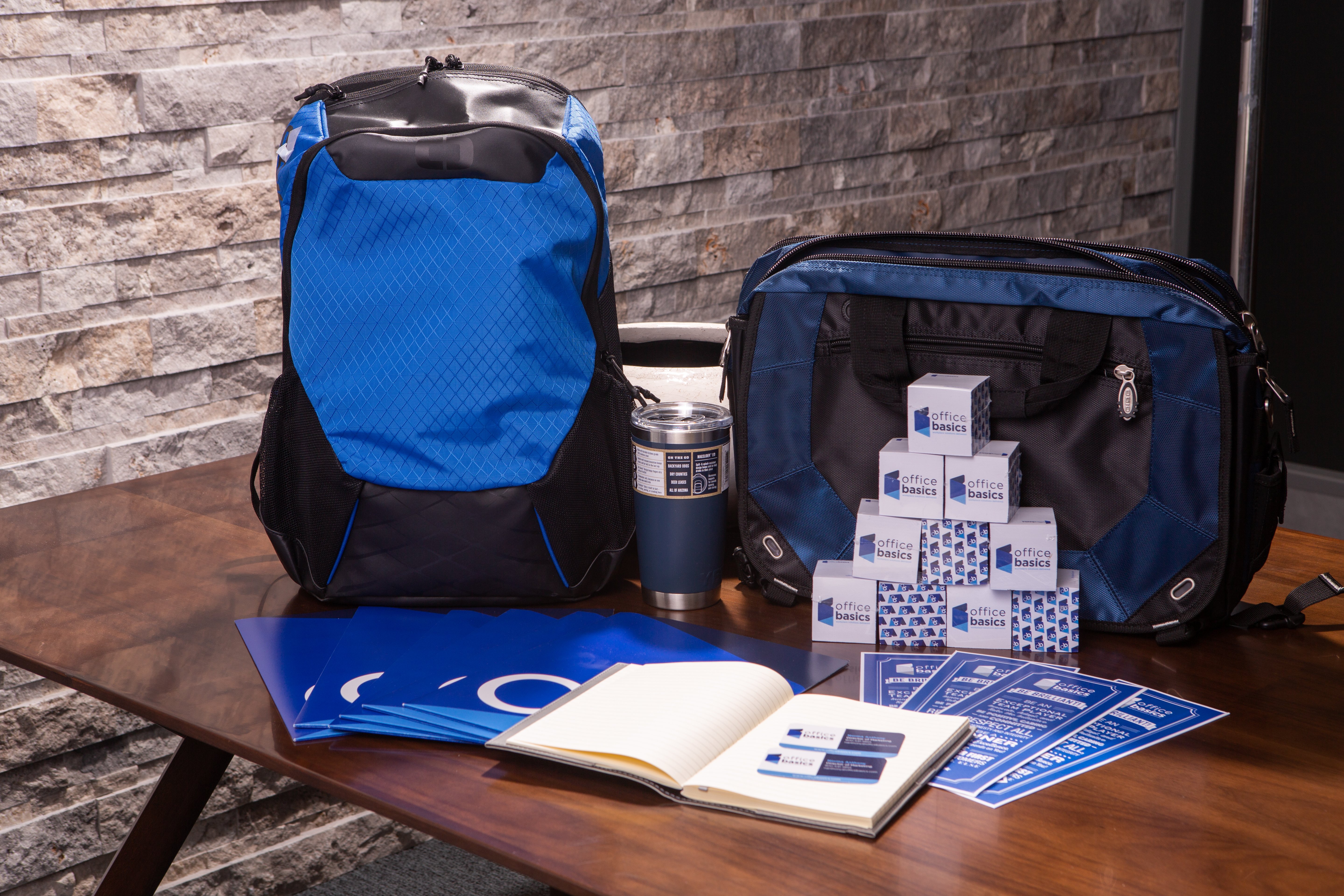 If you've returned to the office, things probably feel different. The dynamics have changed well beyond the wellness stations and socially distanced workspaces with people wearing masks.
Because of COVID-19, more people are working remotely than ever. The results of a survey conducted among U.S. office workers recently indicated that just over 40% of workers are still working from home, and almost 27% would still be doing so by the end of 2021.
This is a pretty massive chunk of the workforce, so think about how you can target this population, specifically, with effective promotional products.
What products and services are remote workers using on a regular basis?
What do they need in their home office to be successful and simulate an office environment?
What are the challenges of working from home? How can your products address those challenges?
Many of the traditional promotional items are still appropriate, but try sprinkling in a few unique items that are useful and will make your company stand out.
We've included a combination of items below with things to consider before purchasing them.
Apparel
People working from home are trending casual compared to how they dressed in the office, so consider a comfortable T-shirt or Polo shirt with your logo. When working from home, comfort is key.
Working outside has also become more popular. Companies are even designing cool outdoor workspaces to lure their employees back to the office.
Clients are sure to put beanies to good use and everyone walking by will see your brand.
Backpacks and Totes
Many companies are allowing a hybrid work schedule that includes some remote work. Other employees will continue working remotely 100% of the time.
Now that businesses are reopening, including coffee shops, people are eager to incorporate some variety in the workdays, even if they aren't going into an office.
Consider adding your logo to backpacks and totes for lugging laptops to the nearest cafe, library or beach.
Calendars and planners
If you've been working from home, you may feel the days all run together now. Help your clients get out of the rut with a branded calendar or planner.
This will not only help them stay on top of their tasks but will also ensure that they think of your company whenever they're doing it.
Desk accessories
One of the main differences between working from home and working at the office is that home office workers spend a lot more time at their desks.
Meetings, phone calls and even lunch breaks happen in front of the computer now, so it makes sense to provide them with branded desk accessories to make their home office a little more pleasant.
For example, desk organizers are becoming more popular, as people are increasingly trying to keep their space tidy to help them stay on top of their mental health.
Snacks and Beverages
Did you know that even snacks can be promotional products?
Items such as cookie tins and chocolate wrappers can be branded with your logo, meaning you can send your customers thoughtful gifts that will both impress them and satisfy their hunger.
Rather than empty calories that will end in a sugar crash, consider sending them healthy snacks to help them maintain focus. This will help them associate your brand with something positive and helpful.
Combine this with a practical coffee mug, and they'll be staring at your logo all day, along with the dozens or even hundreds of people they meet on Zoom! Go above and beyond with high-quality coffee to go along with it.
In a nutshell, if you invest in higher-quality, better-tasting snacks and beverages, your clients will start to associate your brand with quality and good taste, both literally and figuratively.
Reach a wider audience
Traditional promotional items such as mugs, pens, calendars and planners still have a purpose in a remote environment.
With Zoom calls, people around the world may be able to see your logo when your employee or client takes a sip of coffee on a video call.
Additionally, putting your brand on unique promotional products that address current needs and lifestyles is an effective way to reach a wider audience and keep your brand at the forefront of customers' minds.
Because of COVID-19, more and more businesses are taking steps to imprint themselves on potential customers, making the competition even more challenging than it was before.
Now is the time to create a fresh new look for your company. Shop promotional products from Office Basics today.