If finding the perfect tenant for your properties is the single hardest part of being a property manager then staying current on the recent trends in office space design is a close second. Companies today are finding a huge shift toward their culture, from defining it to bringing it to life. One of the biggest ways that a business sets the tone of their culture is through the visuals of their working space.
With more and more companies understanding that their culture affects their employee retention and ultimately their bottom line, they are looking for creative and unique spaces for their offices.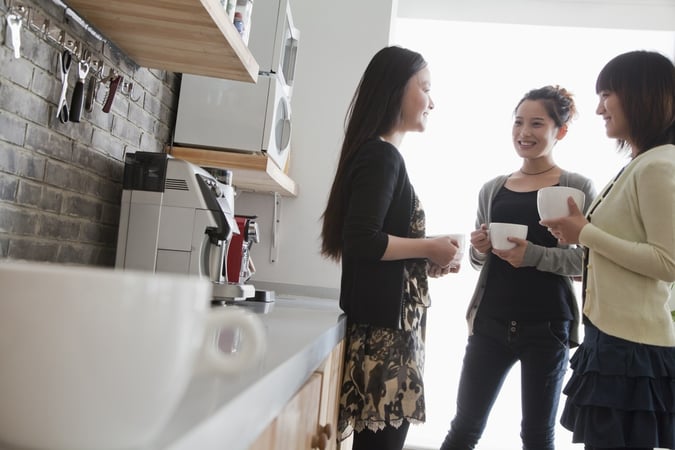 As a property manager, by first understanding and secondly taking action on this cultural trend, you'll be able to create properties that are appealing to business owners willing to pay for the right office space. Here are three of the top biggest trends in office space design, see how you can leverage them in your properties.
Open Working Space
While there is currently some debate on whether or not open working environments really is the best solutions for employees, it's still a red hot trend. Business owners see the potential for collaboration between their staff and departments when the physical barriers are removed.
By creating open working spaces with private conferences rooms in your properties, you'll attract modern and forward thinking businesses - looking for exactly the space that you've created.
Work & Play: In One Space
One of the strongest trends today in office design is in the concept that it should be just as much for fun as it is for work. Companies are breaking down the boundaries between home/work life and are attempting to make work feel as comfortable as their employees' own homes. This means having spaces to relax, play games, get creative, and even take a nap.
Find creative ways to build a designated room in your space that you can promote as being the perfect place for an owner's employees to unwind.
Food Food Food
Thanks to Google and Zappos, employees today are expecting to find companies that not only have cool offices and play spaces, but also a well-stocked kitchen. Not every one of your tenants will hire a personal chef to come in and prepare food for their staff, but be assured that the vast majority of them will be looking for a fully functional kitchen area that they can use to boost their appeal to their prospective employees.
Can you build out a kitchen or, at least, lay the foundation plumbing for one?
Staying ahead of the trends is a must. Business owners and managers are looking for modern and unique spaces to operate out of. Position your properties as a MUST SEE by leveraging and delivering what they're looking for!