Are you thinking about redesigning your office, but don't know where to begin? Redesigning the office can be a little stressful. There's a lot to put into consideration before changing things around. Luckily, we were able to compile a list of 4 things you need to consider before redesigning your office.
Cord-Management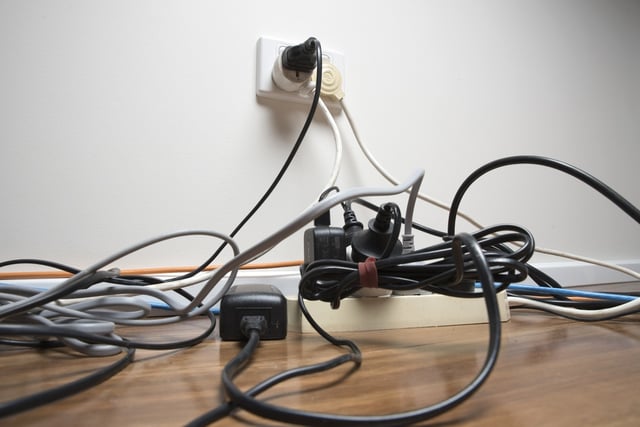 There's a number of things that go into the office such as a computer, printer, fax machine, office phone, etc. All of them have pesky long cords that leave your office as a tripping hazard. There are different options for cord-management depending what you are looking for. For example, keeping track of what cord goes to which device can be confusing. There are color-coded cord identifiers to help make life easier.
Long cords are tripping hazards. Get retractable extension cords to help eliminate the hazard. Just use as much cord as you need! There's also different types of cable boxes that can help organize your cords. It prevents them from tangling, all while keeping the cords covered.
Future Growth of Office Staff
Keep in mind the future growth of your office staff before redesigning. You don't want to redesign your office, then a few years down the line have to redesign again because you need more room for staff. If you're unsure of how many new employees you will hire within the next few years, the best option is to create an office space with an open layout.
Within the office, you can create different "work zones" to accommodate employees' work styles. The open office design offers more flexibility for new employees, whereas cubicles are more constrained.
Universal Design Access
More businesses are adapting to universal design. (Check out our "Universal Design: What It Is and Why Does It Matter" blog for more information). There are many benefits for both the business, as well as the client/customer. The most well-known example is for people with disabilities; most businesses, if not all have a ramp where people in wheelchairs, scooters, etc. can walk up on it.
If the business did not have the ramp, they would not be able to accommodate people with disabilities. The business can potentially lose their business.
Wall Decor
Spending eight hours in the office can be really tiring, let alone staring at that blank wall in front of you. Wall decor can help bring some life to the office. It also creates a welcoming environment for the clients and employees. Employees are more likely to be productive.
Don't let redesigning your office stress you out. Let the professionals help you decide what's best for your office. Check out our free guide for "Working With an Office Furniture Dealer" for more information.