We're already one month into the new year, and you still haven't had a chance to start redesigning your office space. It's understandable, owning a business comes with an endless amount of responsibilities. Business owners are faced with constant decisions that need to be made. It could be anything from marketing, customer retention, staff development, and accounting, to purchasing office furniture. All of which are extremely important; yes, even purchasing office furniture. When redesigning your office space, you should consider a universal design. It is a fairly new concept that more businesses are adopting. But what exactly is universal design you ask?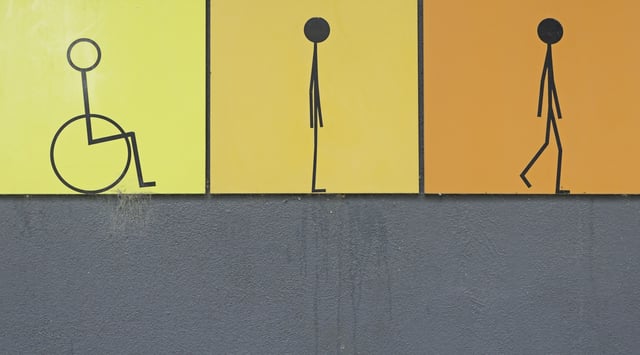 What is Universal Design?
Universal Design is a strategic concept that recognizes the broad spectrum of human ability, and attempts to accommodate with various products and environments with people in mind. There are seven key principles that universal design follows:
Equitable – The design is useful to everyone. Example: power doors with sensors.

Flexible – The design allows for diverse groups of people to engage in certain ways. Example: office supplies for left handed users.

Intuitive – The design is user-friendly. Example: instructions with pictures.

Perceptible – The design provides access to information when senses are blocked. Example: closed captioning.

Forgiving – The design allows for accidents. Example: software with "undo" buttons.

Comfortable – The design allows for efficient use of area without unnecessary strains. Example: "open" button for doors.

Well-sized – The design allows for different body types and customizable work spaces. Example: bigger seats on airplanes.
Universal design provides employees and clients with an inclusive environment that is simplistic, efficient, and aesthetically pleasing to the eye. It utilizes the entire office space in order to maximize the capacity.
People often times confuse universal design with just the accessibility for people with disabilities when in fact, universal design is beneficial to everyone. Individuals just do not think about it. Curb cuts for example, were designed for people with disabilities, but now they are used by others like: moms with strollers, people with suitcases, and people with walkers. A product example could be something as simple as signs with big, easy to read font. It is something people take for granted, but really helps people who have trouble seeing.
Why Universal Design Matters
Not only does it cut long term costs for business owners, but it can also reduce the stress of employees and clients. As a business owner, it is critical to create an atmosphere with universal design principles for employees and clients. For employees specifically, it can help increase overall productivity. Think of it as a long term investment.
Universal design makes a business more marketable. More clients will have better accessibility to your products. Universal design provides businesses with the best practices, not just the minimum code compliance. A majority of the products and designs are environmentally friendly. It promotes healthy living and reduces harmful factors to the environment. Universal design is associated with corporate social responsibility, which gives businesses a positive public image.
Ready to make the change?
Now you're probably thinking, "Great! More decisions that need to be made." Although, there is a lot to consider when transforming your office space to a universally designed environment, don't let it overwhelm you. Download our free guide below!