Your office has been the same for quite some time and could really use a makeover. It may need more storage space, new furniture, or maybe you want to create a more open floor plan. Eager for a change, you decide to take on revamping the office as one of your projects. You have so many ideas on how to rearrange, style, and improve the office space. You start browsing for ideas online and gathering materials and everything seemed to be coming together.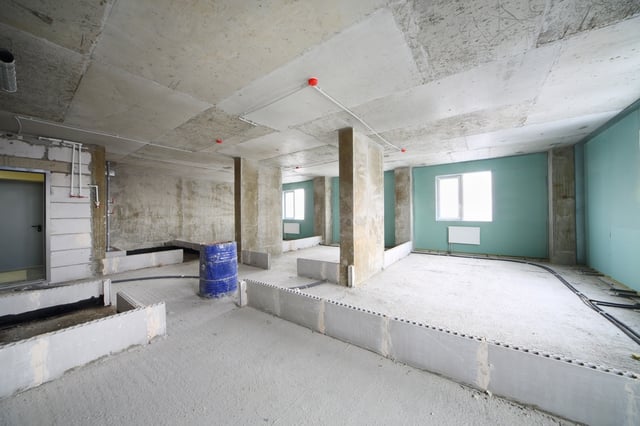 Unfortunately, life gets busy and things don't always go according to plan. Or perhaps you realize that the project was more challenging than you imagined. It's okay! Office Basics is here to help! Stop fretting over how to fix your office space problem and turn to the professionals. We are here to help figure out where you are, where you want to be, and how to get the office space you've been longing for.
Figuring Out Where You Are
So you may be wondering what Office Basics can do for you. With the help of our professionals you can begin the process of understanding where your office space is currently at. By looking at the space and how it is designed we can figure out what is and isn't working for your business. By establishing the problems within the space we can plan for the proper solutions, and Office Basics is here to give you that expert perspective .
Where You Want to Be
Once we have established the current status of your office, it's time to make a plan. Our professionals have the knowledge and tools to design a space that is exactly what your office wants and needs. Office design impacts the culture and atmosphere of the office, and our team has a knack for creating a space that fits the tone and style of your business. Maybe it's time to update the old school furniture that is making your space look outdated, or its time get rid of all the clutter and make room for some storage. Regardless of what your office needs we are here to get you where you want to be.
How'll You'll Get There
Once we have a plan in place we will work with you every step of the way to make that plan a reality! Don't put up with the hassle of working with different vendors. When you work with Office Basics you only deal with us which saves you time, money, and stress. From security and safety equipment and decor and office essentials, we have all the assets you need to transform your office space. Along with the wide variety of products we have a hardworking and dedicated team that will work with you until the project is complete. From our installers who are specially trained to deliver and install your supplies, to our knowledgeable furniture sales team, we are here to help!
It's time to stop struggling with your office space! Office Basics is here to help you stress less, and assist you in creating that office you've dreamed of! Once we establish where your office is, we will get you where you want to be.