We all want to get back to normal, but things like masks and social distancing aren't completely going away. One way to make the situation easier is to use your classroom design to support social-emotional learning (SEL).
Teaching SEL concepts in the context of following health and safety policies is a great opportunity to show how our actions, such as staying away from others when we are ill, can have an enormous impact on others in our community.
Your SEL classroom design, from the layout of the space to the decor, can serve as an aid for teaching these important concepts that students need to thrive in the classroom, the workplace and in all of their relationships. Learn how with these five easy tips.
5 SEL Classroom Design Tips for Emotional Support and Safety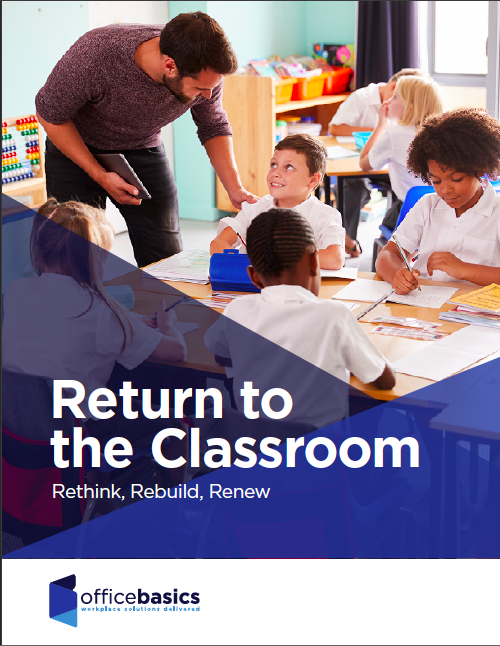 While there are numerous studies that show the link between SEL and academic performance, incorporating social-emotional learning just makes sense.
Students who are able to self-regulate, are aware of their impact on those around them, and are able to navigate conflict when it arises are naturally going to have an easier time succeeding in school, work and life than someone without these skills.
Here are several tips to help you reinforce health and safety policies while teaching self-awareness and social responsibility at the same time without you having to say a word. The good news is that the first two tips won't cost you a dime:
Although it may seem like common sense at this point, don't underestimate the impact of your classroom seating arrangements. When your design keeps students in small groups versus large ones, this serves as a daily, physical reminder that social distancing is still in effect and that their actions matter.
Whiteboards and Smartboards aren't just for teaching reading and math. Use them to feature daily journal prompts to help students develop the skills of self-reflection and self-awareness, which are important components of social-emotional learning.
Rather than having an adult constantly barking instructions that they'll eventually tune out, colorful decals, posters and even artwork in strategic places can remind students to make responsible decisions that impact themselves and others in a positive way.
Handwashing stations that provide a stream of water for 20 seconds ensure students take this important health measure while relieving the teacher of the anxiety of having to closely supervise every moment of this crucial health and safety step.

A calming corner created with fun, easy-to-maneuver partitions is a great self-regulation tool that allows teachers to keep an eye on students who need to temporarily remove themselves from the classroom setting.
To promote self-regulation, provide alternative seating arrangements such as sit-stand desks and bean bag chairs.
Writing in their journals at the start of the school day could serve as the children's equivalent of the "Morning Pages," a concept Julia Cameron introduced in her book, The Artist's Way. This technique allows writers and artists to clear out their minds, thereby making space for creative thinking.
In addition to transparent walls, desk partitions keep germs at bay and remind students to focus on their own work.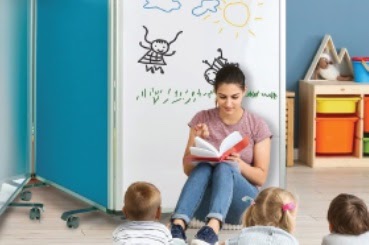 Beyond the Surface of SEL
Unfortunately, the effects of the pandemic will extend to the upcoming school year, not only in terms of the health and safety policies in place but also the emotional ramifications as well.
Depending on how creative you get, some of your new strategies may require special funding, but there are many you can implement on a low to no budget.
Whether you've dabbled in social-emotional learning instruction or you're a pro, it's time to re-evaluate and refresh your strategies as you prepare to return to school.
We've created this free SEL resource that includes easy-to-implement curriculum ideas and strategies to help you keep your students healthy and happy.